Escape From Death
On 3 August I was swimming at home when I suddenly felt extremely unwell perspiring profusely. As the discomfort grew worse and became unbearable I recognised the symptoms of a heart attack and I cried out to the Lord: "Oh Lord, let me know what I should do. Should I call an ambulance?" My concern was that by doing so I would frighten my young children. If I should call my wife who was out on an errand she might panic.
I glanced at my mobile phone at that moment and noticed a missed call from my brother. On receiving my call he managed to reach me within ten minutes and rushed me to the hospital. In an emergency operation, a stent was placed into one of my arteries.
The following day the doctor told me that if I had reached the hospital 30 minutes later, I would not have survived the heart attack. However I was still in a critical condition so I should pray and also ask my Christian friends to pray for me. I sensed his anxiety but I had peace in my heart, knowing that my church continues to pray for me.
The following day the doctor was more relaxed telling me that I was given a second chance at life. I was discharged 12 days later. Praise be to God! The Psalmist says, "… you will tread on the lion and the cobra, you will trample the great lion and the serpent.' Truly this is a facet of God's sovereign power: from the Sovereign Lord comes escape from death.

"Our God is a God who saves; from the Sovereign Lord comes escape from death." - Psalm 68:20
I Shoudn't Be Alive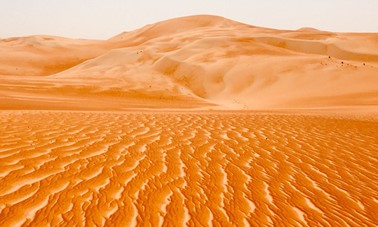 A colleague once asked me, "Do you believe in miracles?" I responded, "I have not experienced any but seeing one would help in my believing." A couple of months later, a routine medical screening revealed that 3 of my major arteries were severely blocked, several tumor markers were raised, and a severe case of potassium deficiency.
The blocked arteries required 2 angioplasties and 6 stents. Two major arteries were 100% blocked and a third 75% blocked! However, my heart muscles were not thickened nor were my arteries hardened. The cardiologist said he has not seen anyone with arterial blockage as severe as mine spared the adverse effects to heart muscles and arteries. He even told me that I shouldn't be alive at all! God's hand was literally sustaining me all this while.
The high tumor markers led to more tests which surprisingly showed no issues but reflected health instead. Were there measuring errors in the first place? Error in one marker might be possible, but it is difficult to accept errors were made in measuring several markers. Finally tests were ordered to determine a prescription for my potassium deficiency. However, at the follow-up consultation, I was told that no medication was necessary as there was no longer any deficiency.
How could the potassium deficiency condition have just disappeared? There's a higher hand at work: God's! God has responded to my doubt with a series of events which cannot be dismissed or rationalized away. God is also teaching me the same lesson he taught the Apostle Thomas in John 20:29. My church, friends and colleagues have prayed for me; they believed before seeing the result, and miracles happened. I thank you all. Above all, I thank God. God is indeed good!
"Because you have seen me, you have believe; blessed are those who have not seen and yet have believed." - John 20:29