In God's Light We Need Not Stumble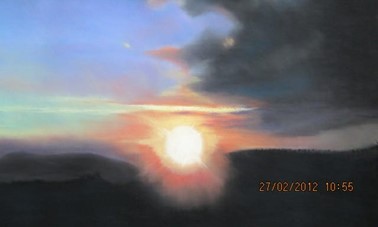 My family of four decided to head to East Coast Park late one recent afternoon for some exercise. We brought the kids' bikes and planned to get a pair of shared bikes for my wife and me. When we got there, we managed to get only one bicycle after a few attempts. However, off we went round the lagoon, with the children pedalling in front and us parents taking turns to run or cycle behind.
As we had started late, it wasn't long before the sun started to set, and with the dense foliage overhead it became more and more difficult to see where we were going. At that point in time I was slightly worried for my children's safety and began looking for the shortest route to a more well-lit location. Unbeknownst to me, the shared bicycle was equipped with a light sensor and at the moment it became too dark, a small beam of light blinked to life! The soft white glow of the headlight illuminated the path, just ahead of my children's bikes. It wasn't the brightest of lights, but it allowed us to get back safely.
It was at that moment that the beginning verse of a song came to me: "Lamp unto my feet... Light unto my path..." As God's children, we could trust and believe that He's always with us and guiding us with His perfect timing and all-sufficient light!


"Your word is a lamp for my feet, a light on my path." - Psalm 119:105

I Trust God To Direct My Future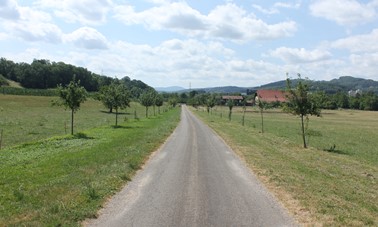 Thinking about university had always left me feeling lost. Though I graduated with a Food and Science Diploma I did not want to pursue a degree in that field. I wanted a degree in media. With my family's blessings, I finally applied to study Film

The application process included an interview with faculty members. I was very anxious as I have no background in film studies and competition for a place in this school is extremely keen. I was so cowered by my inadequacies that I considered withdrawing my application. Then I remembered praying to God to let my potential as a capable Film student come through at the interview. I left the interview still feeling insecure but I made the choice to leave the outcome to God. Whatever the result, I would be at peace with it because it would be of God.

Weeks later, the letter came saying that I was accepted! At orientation, I learned that out of 120 applicants, I was one of only 30 who gained admission. I can only boast in God that His thoughts towards His Children are good and loving. God said He has plans to prosper us and not to harm us, plans to give us hope and a future. And that He hears when we call. I will trust Him to direct me in His good plans for me.

"For I know the plans I have for you," declares the Lord, "plans to prosper you and not to harm you, plans to give you hope and a future. Then you will call on me and come and pray to me, and I will listen to you. You will seek me and find me when you seek me with all your heart." - Jeremiah 29:11-13