I Just Want To Live In God's Presence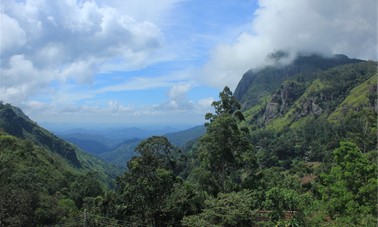 Father's Day this year was impactful for me.Being a father, I was reminded of the great responsibility I have towards my children.At the same time, my wife and I also worry constantly over and for them.We worry about our finances and therefore we worry about losing our job; then we worry about our children's studies and their future…..and this can just go on and on.
So this past Father's Day, our Heavenly Father God reminded me that in His Word He had clearly said that how we live our life as parents would impact the lives of our children and children's children. When I read that, I reminded myself that I better live right so that my children can do well.And living right is to set a good example for our children to follow.But then I began asking myself if my living right was just to set an example so that my children could be blessed would I be doing so with any ulterior motive then?
God was gracious.Once again God reminded me that "As Father I love to bless you and I bless you not because you live right, because you are my child and you are called by My Name; because My Spirit lives in you. Because you have made the decision to choose Me to be your God….That is why I love you with an everlasting love and I always desire to bless you, regardless of what you do.There is nothing that you do will make Me love you less".
My spirit was lifted right there and then and I realized in my deepest part of my heart that I just want to tell God, "Lord I just want to live my life in your presence and to bring pleasure to your heart."
"The Lord is righteous in all his ways and faithful in all he does.The Lord is near to all who call on him, to all who call on him in truth.He fulfills the desires of those who fear him; he hears their cry and saves them." – Psalm 145: 17-19
God Knows What's Good For Me
I had worked as a receptionist cum administrative assistant in business offices until two years ago. Since then I had worked in a medical specialist clinic. I found the environment unsuitable because I did not understand many medical terms. My severely limited vocabulary of medical terms made administrative work very difficult for me but I decided to persevere. I worked in that clinic for nine months and then I was offered a position in another clinic. Fifteen months into this second clinic and once again, I contemplated resigning.
This time I prayed for God's direction. While still waiting upon the Lord, the clinic administrator told me that they were terminating my contract because they found me unsuitable for the job. Instead of feeling sad, a great sense of relief washed over me. The clinic gave me a month's salary as severance pay.
About a week after that, a friend asked if I would like a job as a receptionist cum administrative assistant in an office in town. I went for the interview and I got the job! My compensation package was identical to the one at the clinic and I started work the following week. All in, it was only two weeks between my last job and this current one. I did not lose anything in terms of compensation and I am, once again, working in a non-medical business office. Praise God, He has granted me my heart's desire!

"Trust in the Lord and do good; dwell in the land and enjoy safe pasture. Take delight in the Lord, and he will give you the desires of your hear." - Psalm 37:3-4